Nathan Nagel: Professional Profile
Nathan is an entrepreneur with 25 years of experience on the commercial side of healthcare & life science and 15 years' experience of being an executive director. He submitted his first set of HMRC tax accounts at the age of 18 from his initial self-employed venture; Nathan has failed his way to success by never giving up and has powered through rough and difficult times.
Integrity, honesty, and morality are Nathan's deep core values, he can admit when he is wrong, does not chase money any any cost, therefore he does not need to lie, cheat or shift responsibility. Nathan is comfortable being honest and upfront to best serve the company, he does not shy away from truth knowing the messenger often gets shot.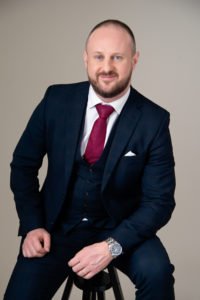 Nathan's professional skills include:
Leadership of people through demonstrating competency, trust, and matching people to roles they enjoy.
Recognizing the skills, talent and gaps in the board and bringing in what the team needs.
To show care for others but to be calm, rational, and not allow personal emotion to drive decision making.
Communication and teamwork with all board members and management.
Creation of investment memorandum and capital raising in seed, A, B rounds. SEIS/EIS/VC/VCT/PE
Corporate governance leader. Ensuring the Company has appropriate systems to enable it to conduct its activities both lawfully and ethically.
Creating an environment that promotes great performance and positive morale.
Development and execution of the Company's long-term vision and strategy to create maximum Shareholder value.
Overseeing the company's fiscal activity, including board and management budgets, reporting, and auditing.
Operating board and shareholder meetings.
Adapting strategy when PESTEL business factors change the environment.
Creating sustainable revenue lines for the company and inspiring the sales force.
Development and execution of the Company's IP plan to create maximum Shareholder value.
Investor, legal; and financial relations with internal and third parties.
Assessing risks to the Company and to ensure that these risks are being monitored and managed.
Directing corporate strategy towards the growth and operation of the company.
Designing and execution of revenue strategies in complex business environments with clear articulation of the road map towards the vision.
Problem-solving to overcome barriers without large budgets, therefore, minimising expenditure.
Discussing and analysis of corporate board matters to explore and present different solutions.
Designing and execution of corporate strategy to prepare and/or progress a company sale, merger, or acquisition.
Nathan has deep and current knowledge of:
General medicine (from 23 years of working in the medical sector).
Medical devices and digital markets.
Pharmaceutical and biotech markets.
UK Corporate law and the Companies Act 2006.
USA and Middle East corporate law.
Business finance, tight management of cash flow and how to financially plan.
Deep understanding of British, American, and Middle Eastern business cultures.
Nathan has a robust and comprehensive network of:
Healthcare professionals (UK, USA and the Middle East).
Pharma and biotech (UK and USA).
MedTech and digital (UK and USA).