Nathan Nagel: Professional Profile
Nathan is an entrepreneur with 25 years of experience on the commerce side of healthcare & life science and 13 years' experience of being an executive director. He submitted his first set of HMRC tax accounts at the age of 18 from his initial self-employed venture; Nathan has failed his way to success by never giving up and has powered through rough and difficult times.
Integrity, honesty, and morality are Nathan's deep core values, he can admit when he is wrong, does not chase money any any cost, therefore he does not need to lie, cheat or shift responsibility. Nathan is comfortable being honest and upfront to best serve the company, he does not shy away from truth knowing the messenger often gets shot.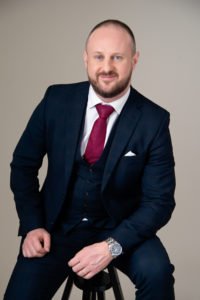 Nathan's professional skills include:
Design and execution of revenue strategies in complex business environments with clear articulation of the road map towards the vision.
Problem-solving to overcome barriers without large budgets, therefore, minimising expenditure.
Discussion and analysis of corporate board matters to explore and present different solutions.
Design and execution of corporate strategy to prepare and/or progress a company sale, merger, or acquisition.
Exceptional capacity for adaptability and the ability to innovate and pivot when PESTEL business factors change the environment.
Ambition and optimism to give optimum support to his clients.
Realistic, grounded and able to undertake and communicate deep risk analysis.
Nathan has deep and current knowledge of:
General medicine (from 23 years of working in the medical sector).
Medical devices and digital markets.
Pharmaceutical and biotech markets.
UK Corporate law and the Companies Act 2006.
USA and Middle East corporate law.
Business finance, tight management of cash flow and how to financially plan.
Deep understanding of British, American, and Middle Eastern business cultures.
Nathan has a robust and comprehensive network of:
Healthcare professionals (UK, USA and the Middle East).
Pharma and biotech (UK and USA).
MedTech and digital (UK and USA).